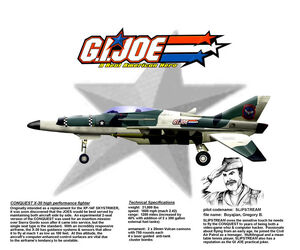 New pages
Welcome to G.I. Joe Fanon
G.I. Joe Fanon is a collaborative website about your GI Joe, General military and COBRA Related Fan Fiction that anyone can edit!
News
[
]
August 12, 2009: This our 1st day
August 29, 2010: Wow over 1 year later and..not...much...happening. Seriously is there no one interested in G.I. Joe related fan fiction?. Anyways Ive changed this wikis skin to something more compatible with Wikias new skin transition and hopefully more to come.
What Were about
[
]
Latest activity
[
]
<activityfeed>